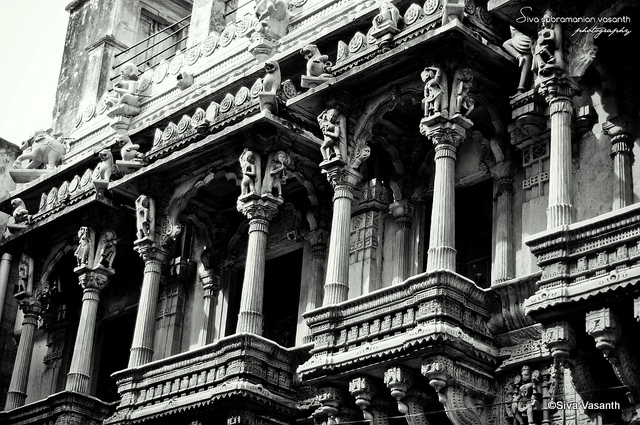 How to get to know a city best? Take a walk! The daily heritage walk conducted by the Ahmedabad Municipal Corporation (AMC) is a delightful experience for all types of visitors. It's literally a window to the city and its history. Over here, discoveries are made while walking around the narrow serpentine lanes of the old city. Like a 400-year-old Jain Temple that was actually built underground to save it from being demolished by Aurangzeb's generals! The walk takes you through Ahmedabad's famous 'Pols' – gated housing societies where all the houses belong to people of a particular family, caste, profession, religion etc. Many of the pols were built between 100 to 300 years ago. A must try!
On the ancient site of Ashaval and Karnavati, Ahmedabad was found on 1411. The City of Ahmedabad has some of the finest India, Islamic monuments and exquisite Hindu and Jain temples. Its carved wooden houses are another unique architectural tradition.
A special feature of Ahmedabad is the plan of the old city comprising numerous pols, self-contained neighborhoods, sheltering large numbers of peoples. Some of these virtually small villages, traversed by narrow streets, usually terminating in square with community wells and chabutaras for feeding birds, gates, Cul-de-sacs and secret passages. To experience the glory of Ahmedabad, it is necessary to walk through an old quarter and truly observe the nature of its architecture, its art, religious places, its culture and traditions.
With the purpose of unveiling the city to the tourists and the citizens themselves, Ahmedabad Municipal Corporation has arranged this HERITAGE WALK OF AHMEDABAD.